UPGRADE YOUR HOME'S INSULATION WITH RETROFOAM™
AND START ENJOYING THE BENEFITS TODAY!
Benefits of RetroFoam™
Minimizes air movement through your walls
Reduces heating & cooling bills
Maintains a consistent temperature in your home
Eliminates up to 80% of airborne noise through your walls
Prevents airborne pollen & allergens from filtrating your walls
Deters entry of rodents and pests through your walls
Sustains thermal and acoustical effectiveness indefinitely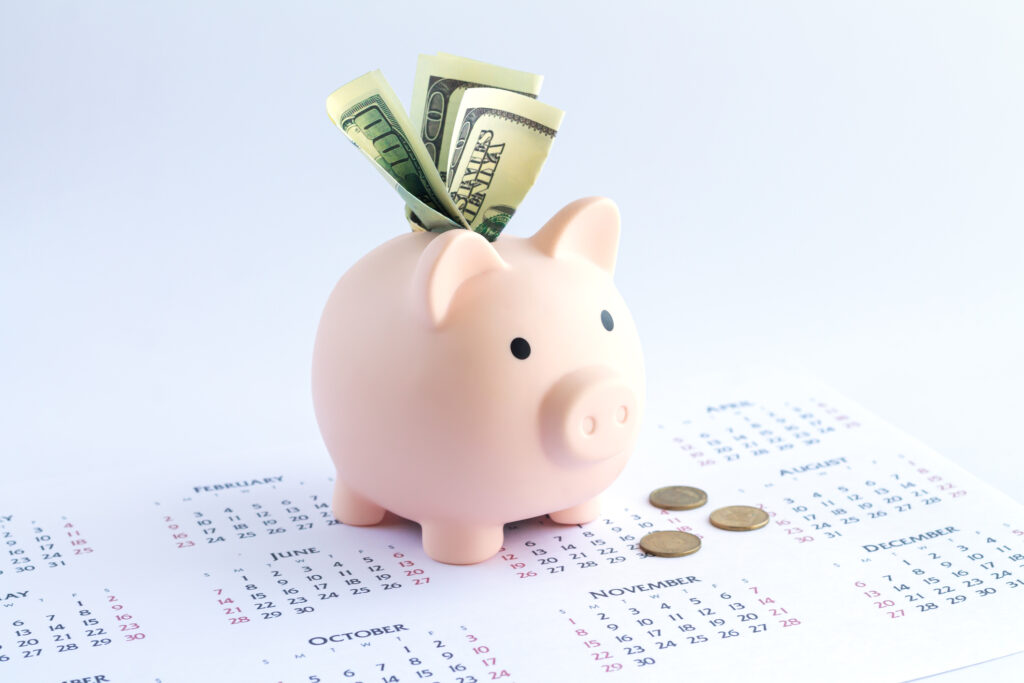 Average Savings: 25% to 50%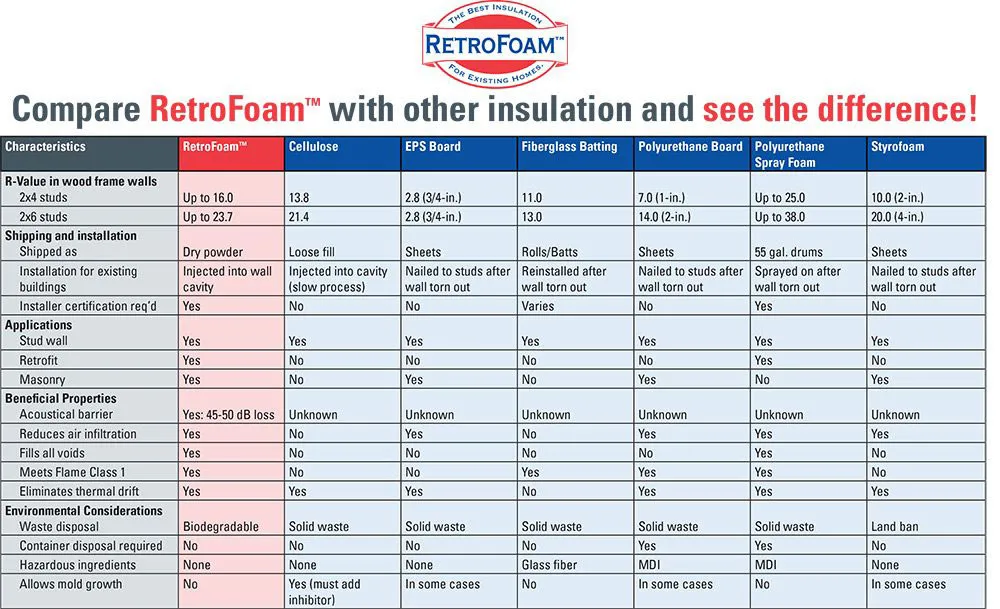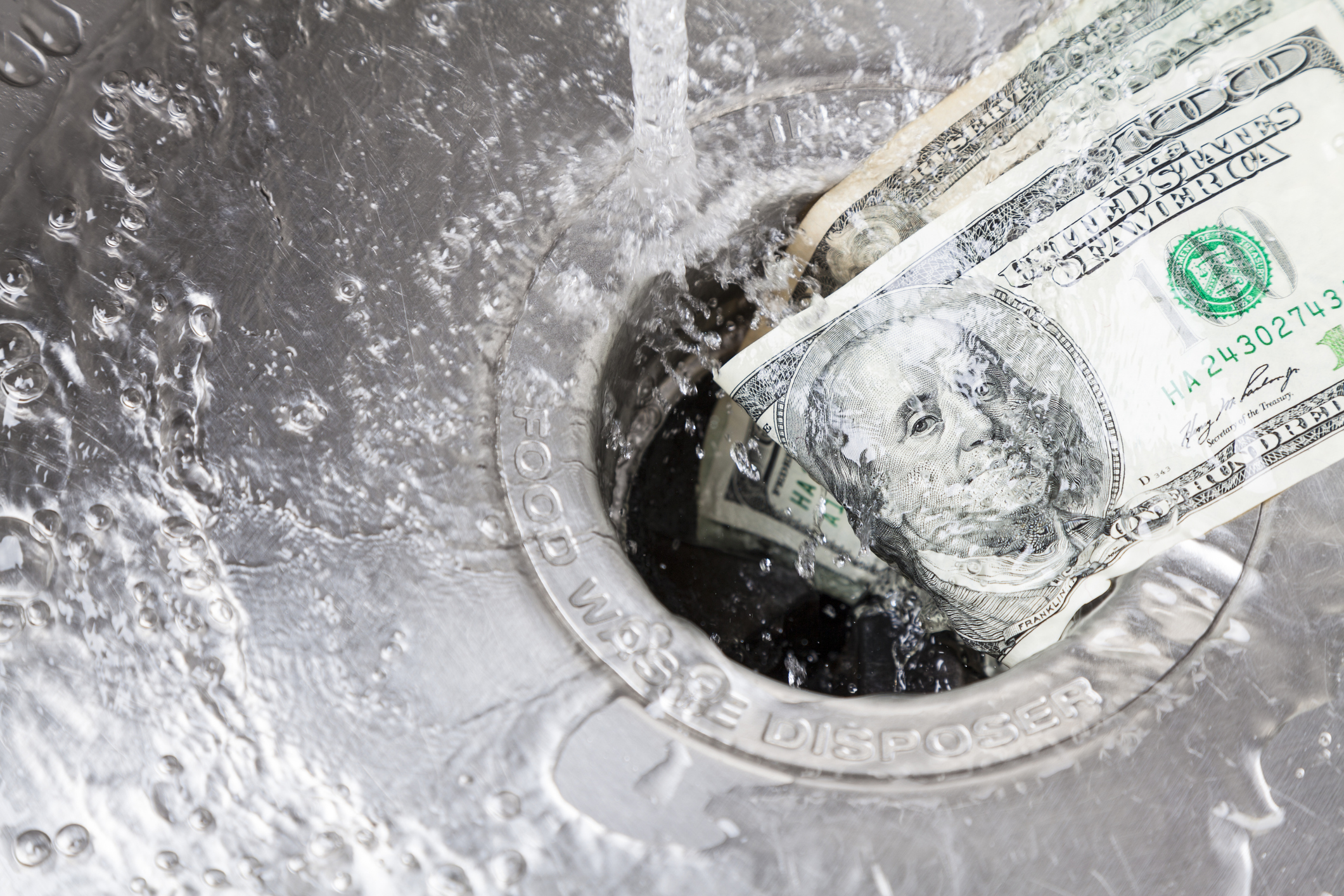 YOUR HOUSE IS LEAKING MONEY!
Are you looking for a way to save money on your outrageous energy bills? Is your home freezing cold in the winter and scorching hot in the summer? Are you experiencing uncomfortable drafts? If you answered "YES" to any of these questions, let Home Comfort Solutions provide the BEST solution for all of those problems!
When it comes to the importance of energy savings, our customers agree that the many benefits of RetroFoam™ are worth the initial investment. You will experience immediate results while RetroFoam™ quickly pays for itself by reducing your energy bills. RetroFoam™ is the home improvement that PAYS YOU BACK!
RETROFOAM™: THE ENERGY EFFICIENT CHOICE
According to recent studies, up to 35% of your home's energy loss is through your walls. Traditional insulation breaks down over time, traps dust and moisture, and loses its ability to prevent air leaks. RetroFoam™ prevents air infiltration through your walls by sealing all of the cracks and crevices that allow air to enter and escape your home.
With energy costs expected to rise, RetroFoam™ can help you avoid those monstrous energy bills. If you're ready to benefit from RetroFoam™ energy savings, then request a FREE QUOTE or call Home Comfort Solutions at (865) 966-3000 today!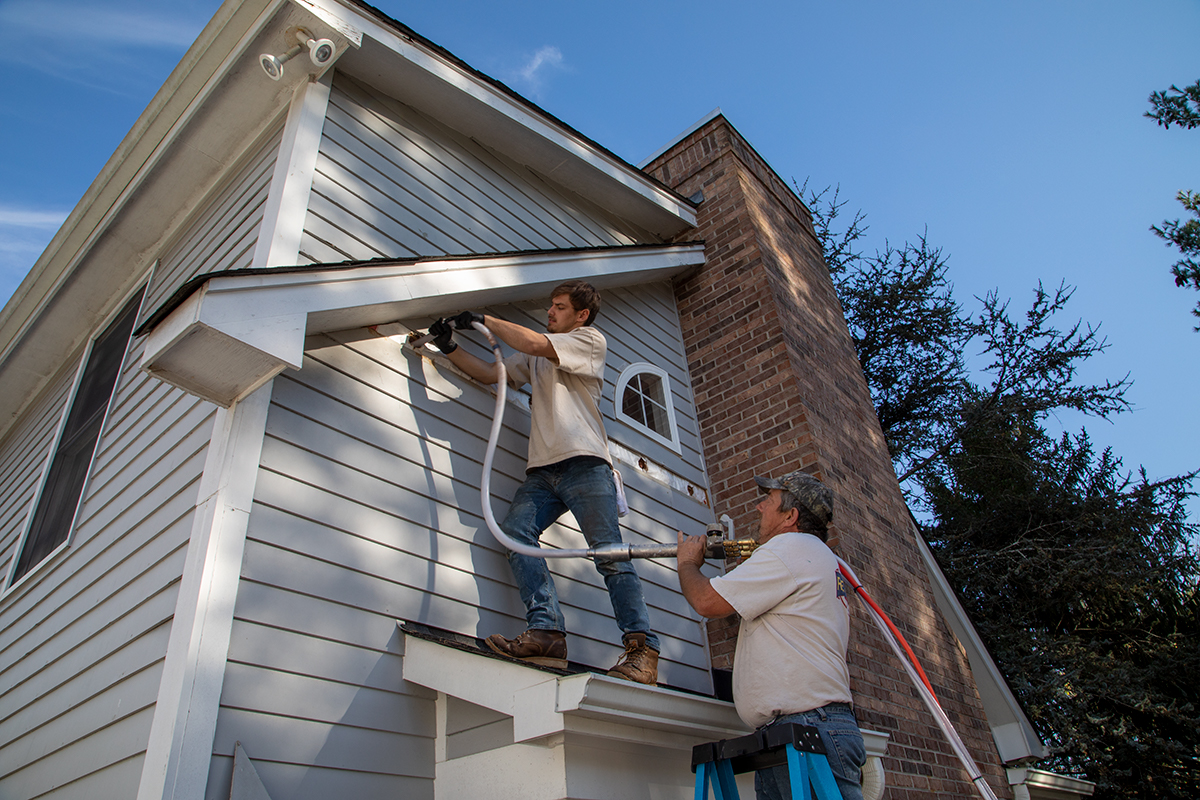 CLEAN AIR INSULATION – GO GREEN WITH RETROFOAM™
RetroFoam™ insulation is a foam insulator that is:
RETROFOAM™: THE INSULATION CHOICE FOR CLEANER AIR
Clean air – one of our country's goals. While you can't control the decision of the public, you CAN control the decisions for your homes and businesses. According to the Environmental Protection Agency, "indoor pollution sources that release gases or particles into the air are the primary cause of indoor air quality problems in homes."
RetroFoam™ is environmentally friendly product composed of organic polymers. When compared to other insulation materials, RetroFoam can protest the air quality of your home, resulting in cleaner air for you and your family.
CLEANER AIR = HEALTHY HOMES
Having a healthy home for ourselves and our families is a common goal for most of us. RetroFoam can help kick-start a healthier home environment for you and your family. RetroFoam™ is hypoallergenic, contains no fumes or gases, and most importantly, provides a clean, safe environment for your family. A home with RetroFoam™ is a healthier home!
Our team at Home Comfort Solutions takes pride in our insulation product, and we love to see our customers experience the benefits of RetroFoam™.
IT'S A NOISY WORLD OUTSIDE YOUR HOME'S WALLS!
Are you tired of hearing the barking dog next door, the neighborhood kids playing outside, or a passing car in desperate need of a new muffler? If YES, let Home Comfort Solutions provide peace and quiet for your home.
HEAR THE DIFFERENCE

RetroFoam™:  The BEST solution for reducing exterior noises that creep into your home!
RetroFoam's™ acoustical properties reduce sound by an average of 45 decibels.  Once RetroFoam™ is installed in your walls, its unique cell structure absorbs and refracts the sound waves thereby protecting the interior of your home from exterior noises.
A 2"x4" wall cavity insulated with RetroFoam™ will reduce noise levels by 75-80%. When it comes to soundproof insulation for walls, that's a difference you can hear!
More Great Benefits of RetroFoam™:
No maintenance
Immediate savings on your energy bills
Blocks allergens and moisture from entering your home
Hassle-free installation process
Quick, easy, and FREE estimates
The Challenge
A common misunderstanding is that insulation can soundproof your home. To soundproof a structure means to create friction to the passage of sound, which results in blocking the sound entirely. While insulation, in any form, cannot soundproof your walls, it CAN deaden the sound. Home Comfort Solutions takes great pride in the fact that RetroFoam can significantly deaden sound!
Sound deadening reduces the vibration of volume. In order to fully grasp the benefits of RetroFoam's sound deadening abilities, we need to understand the basics on how sound travels. According to GIK Acoustics in Atlanta, Georgia, sound travels in two ways: through the air and through structures. Airborne sound is simple to understand. Any holes or open air in a room are considered sound leaks – for example, outlets, HVAC ducting, electrical switches, etc. When sound travels through structures, the sound vibrates the structure as well as everything connected to it: walls, floors, ductwork, etc. The vibrations duplicate and magnify the sound, resulting in a noisy home. However, Home Comfort Solutions can help you transform your home into a quiet oasis with RetroFoam™!
The Sound Solution: RetroFoam
RetroFoam™ is a 60% closed-cell foam insulation, which allows it to absorb a significant amount of sound energy thereby reducing your noise level by 75-80%. Whether you're battling outdoor noises, an annoyingly loud dryer, or a combination of the two, Home Comfort Solutions is happy to help!
If you're ready to start experiencing the sound deadening benefits of RetroFoam™, then request a free estimate HERE or call us TODAY!
Proudly serving Knoxville & The East Tennessee Region
We service knox, blount, Sevier, Cocke, Jefferson, Roane, Loudon, greene, Hawkins, Hamblen, Grainger, Hancook, Clairborne, union, Campbell, Scott, Anderson, Morgan, Cumberland, Rhea, Meigs, Mcminn, Monroe, Polk, and Bradley Counties.